Windsor Liquor Store with
Online Ordering
Order liquor online or stop by the store right next to King Soopers
Online or In-Store
Great Deals No Matter How You Shop!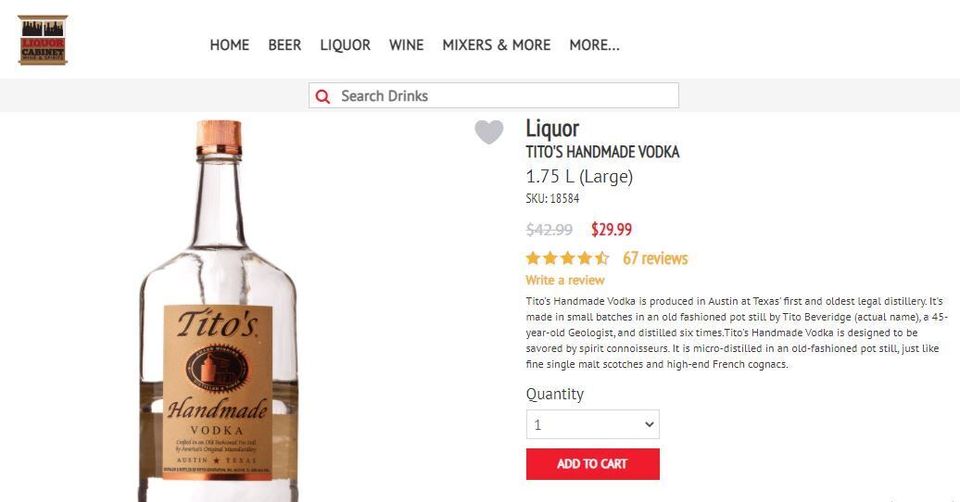 How to Order Beer, Wine, or Liquor Online
Thanks to our online ordering system, it's really easy to shop for beer, wine, and liquor online. Anything that is available in the store is also available for online ordering. Plus, you can still get great customer service from our knowledgeable staff; if you have questions, just give us a call! Follow these simple steps to order your favorite beer, wine, or spirits for curbside pick-up at our Windsor location.
Click on any button on the site that says "ORDER ONLINE."

You can search for specific items with the search bar.

Or, you can browse different sections like you would in our store. You can look in the wine, beer, liquor, and mixer section.

Browse our best sellers and top items on the home page.

Add the item you'd like to order to your cart by clicking the cart icon, or clicking on the product itself and choosing a quantity, and then clicking "add to cart."

Check out with your credit card online. 

Head to the store to pick up your order. Give us a call when you're in the parking lot and we'll bring your order out to you.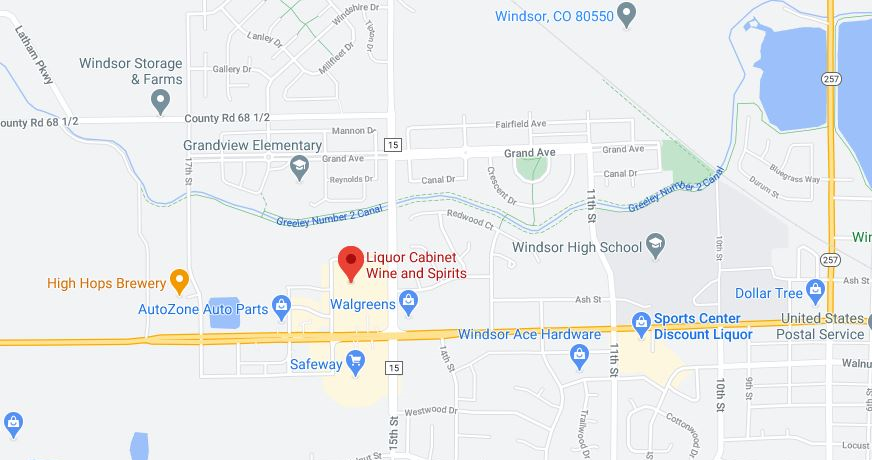 How to Find Us for In-Store Shopping and Curbside Pick-Up
You can find us right next to King Soopers on Main Street (CO-392) in Windsor, CO. Head west on Main Street from downtown Windsor, or the Windsor Lake area. We are just a half-mile east on CO-392 from High Hops brewery.

If you know where King Soopers is in Windsor, then you know where to find us! Our storefront is right next door. Many of our customers like to stop in on their way to or from the grocery store, getting everything they need to stock their pantries, wine cellars, home bars, bourbon collections, and refrigerators all in one trip.

Come on in and meet our awesome staff! Our store manager, Nick, has years of experience as a bartender and waiter. Nick is always ready to answer questions and offer advice. He can help you make wine pairings, choose ingredients for specialty cocktails, and find that perfect bourbon.

We'd love to see you in the store, but you can also skip coming in altogether and order online for curbside pick-up. A great option for people who are already picking their groceries up curbside!